24.08.2022:
MarDATA meets Industry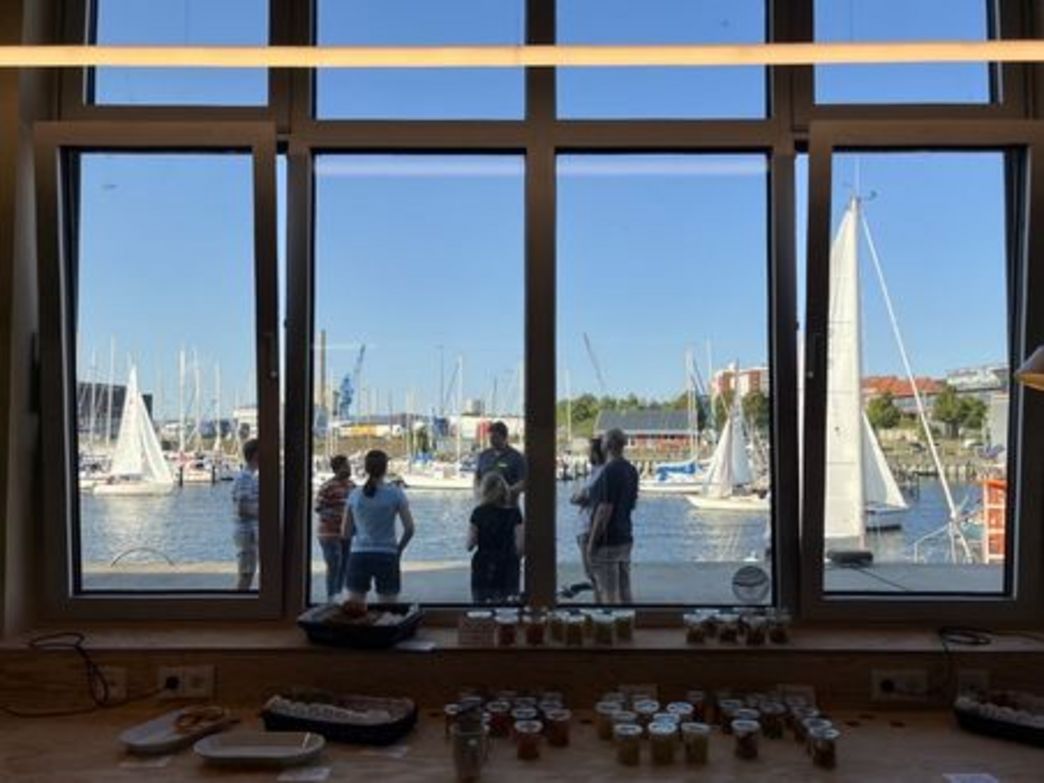 The demand for experts in Marine Data Science in the private sector is as high as it is in the scientific community.
As a follow up to a first online exchange between maritime technology companies and MarDATA in April, it was time to finaly meet in person at TransMarTech in Kiel. In a "reverse pitch" format, representatives of ThyssenKrupp Marine Systems, 4hJena and Meteolytix introduced their data science challenges and approaches to MarDATA doctoral researchers from Kiel, Bremen and Bremerhaven. After the pitches, company representatives were happy to answer the many questions of our MarDATAs and discuss common challenges, approaches and... maybe even solutions.
At the end of the evening, all participants agreed that the event should be the beginning of a regular exchange between MarDATA and the maritime technology industry and we are looking forward to a next "MarDATA meets Industry" soon.
Thanks to all participants and the co-organizers Kieler Wirtschaftsförderung, TransMarTech, German Association for Maritime Technology, Maritime Cluster Northern Germany and DiWiSH - The Network for the Digital North.